Yes, you can have it all!
A brand new home at 5040 Eric Court, a calm, wooded plot of land that's nearly 4 acres in size located in the popular Ann Arbor School District.
This is your opportunity to build your dream home with award winning Meadowlark Builders! Located on almost 4 acres of calm, wooded land on the north side of town, this Modern Bungalow model will be LEED Certified with possible upgrades for solar panels & geo-thermal heating.
Base price will cover over 1,800 sq ft, up to 4 bedrooms (currently 3 + den), 2 full baths, basement, & 2 car attached garage. Floor plan features an open kitchen & dining room, family room, covered porch, & outside deck, perfect for entertaining!
(Alternative models & designs are available.)
Located in the South East Corner of Northfield Township means low township taxes and Ann Arbor Schools.
$620,000*

FRONT OF THE HOME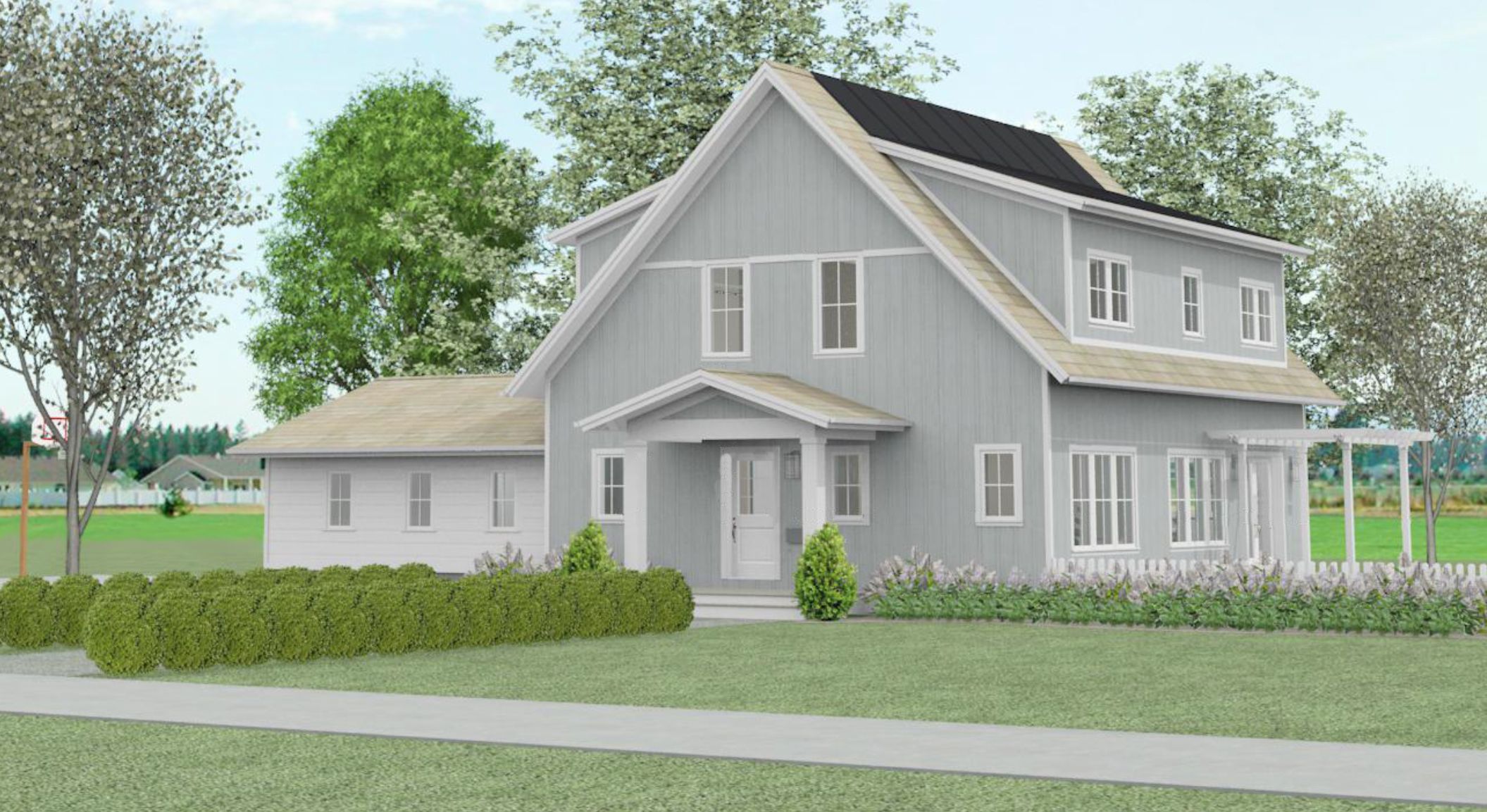 FIRST FLOOR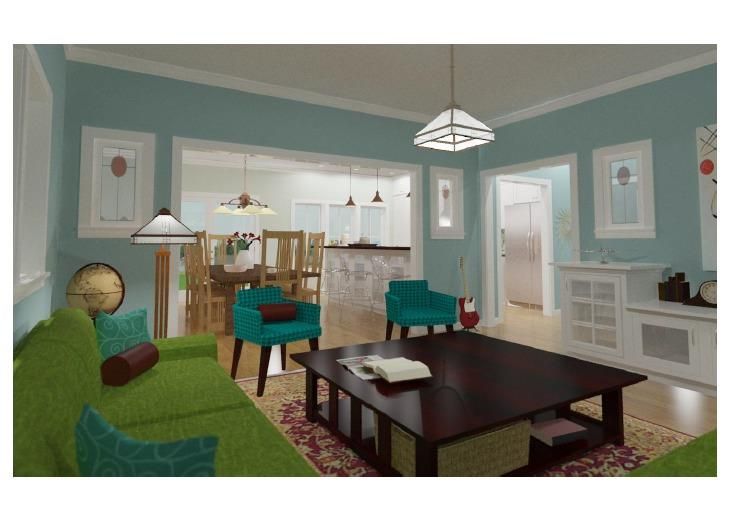 This particular home plan is smartly designed and spacious. You can enter from the front porch or from inside the garage. At right is a half-bath and the pure luxury of having the laundry on the first floor.
Across the spacious hallway is a cozy den and to the back is the open kitchen, dining room and family room, each with wide windows to let the sunshine stream in. Take a step out of the family room and you're on your patio, and there's enough wide-open space around you to feel privacy even outdoors.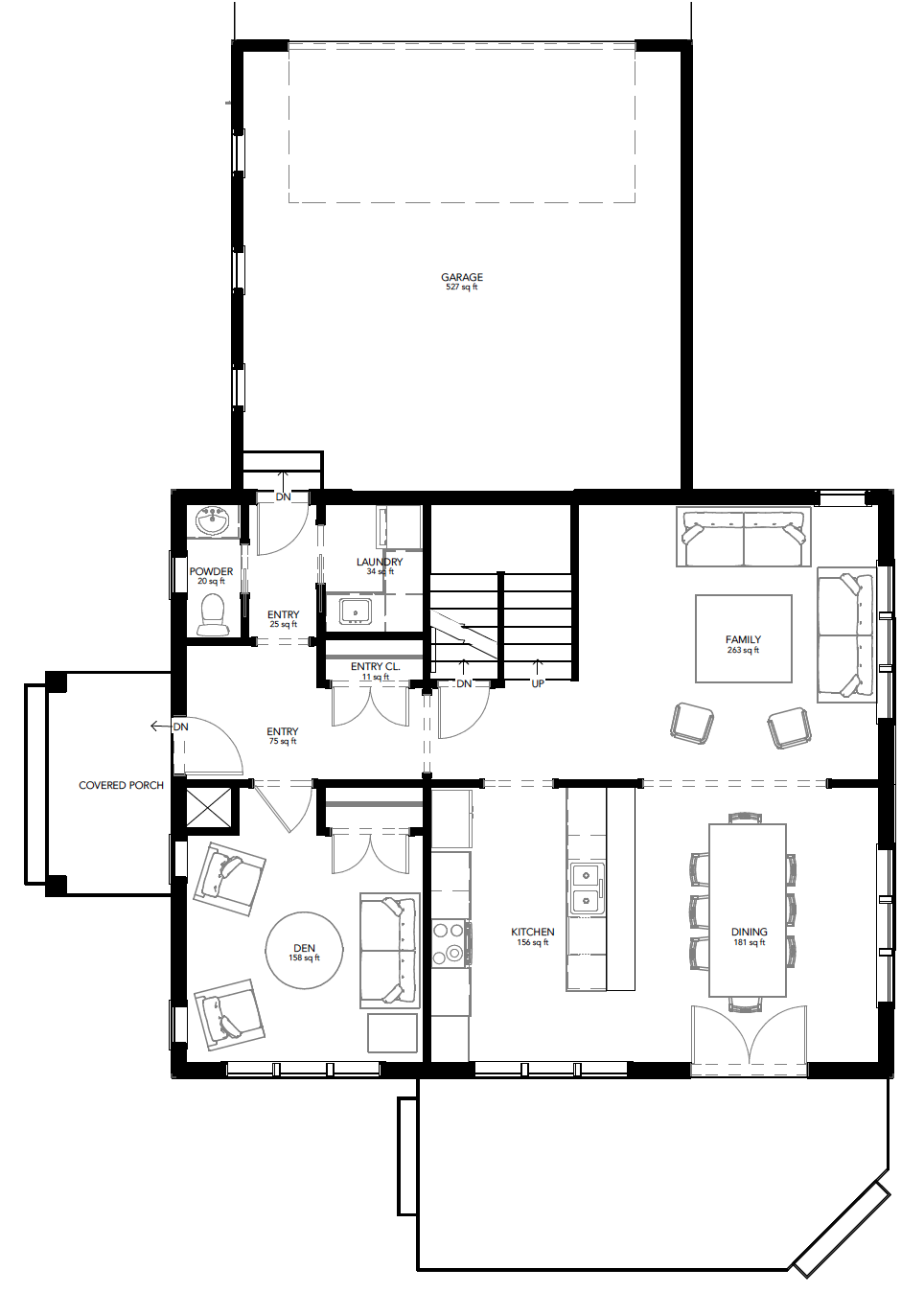 UPSTAIRS LAYOUT
The 3 bedrooms efficiently circle around the main hallway upstairs. The master bedroom takes up the front half of the home and includes a dressing room, walk-in closet and a bathroom. Another bathroom, this one with a tub, serves the other bedrooms.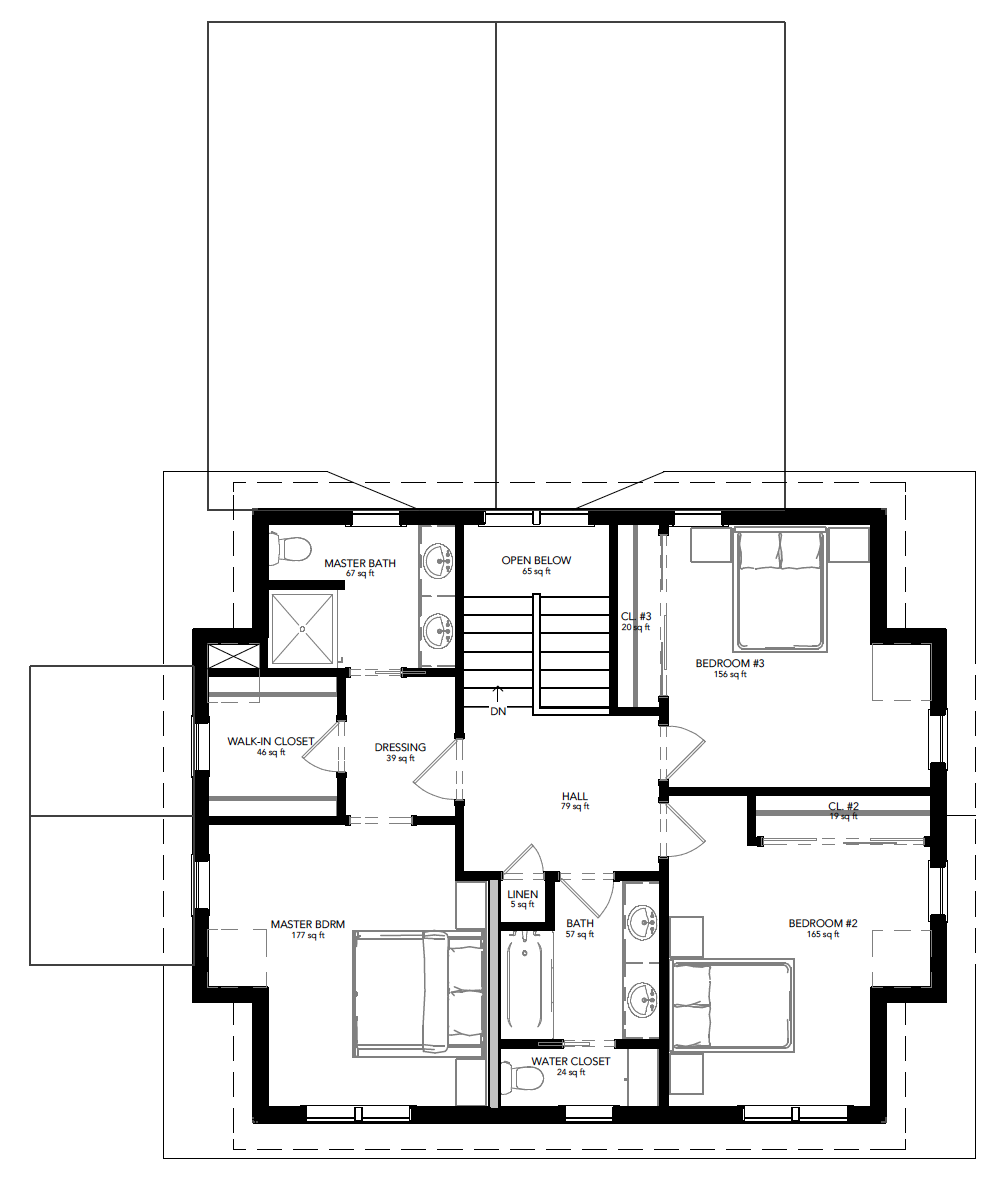 BACK OF THE HOME
In this view is a better look at the patio.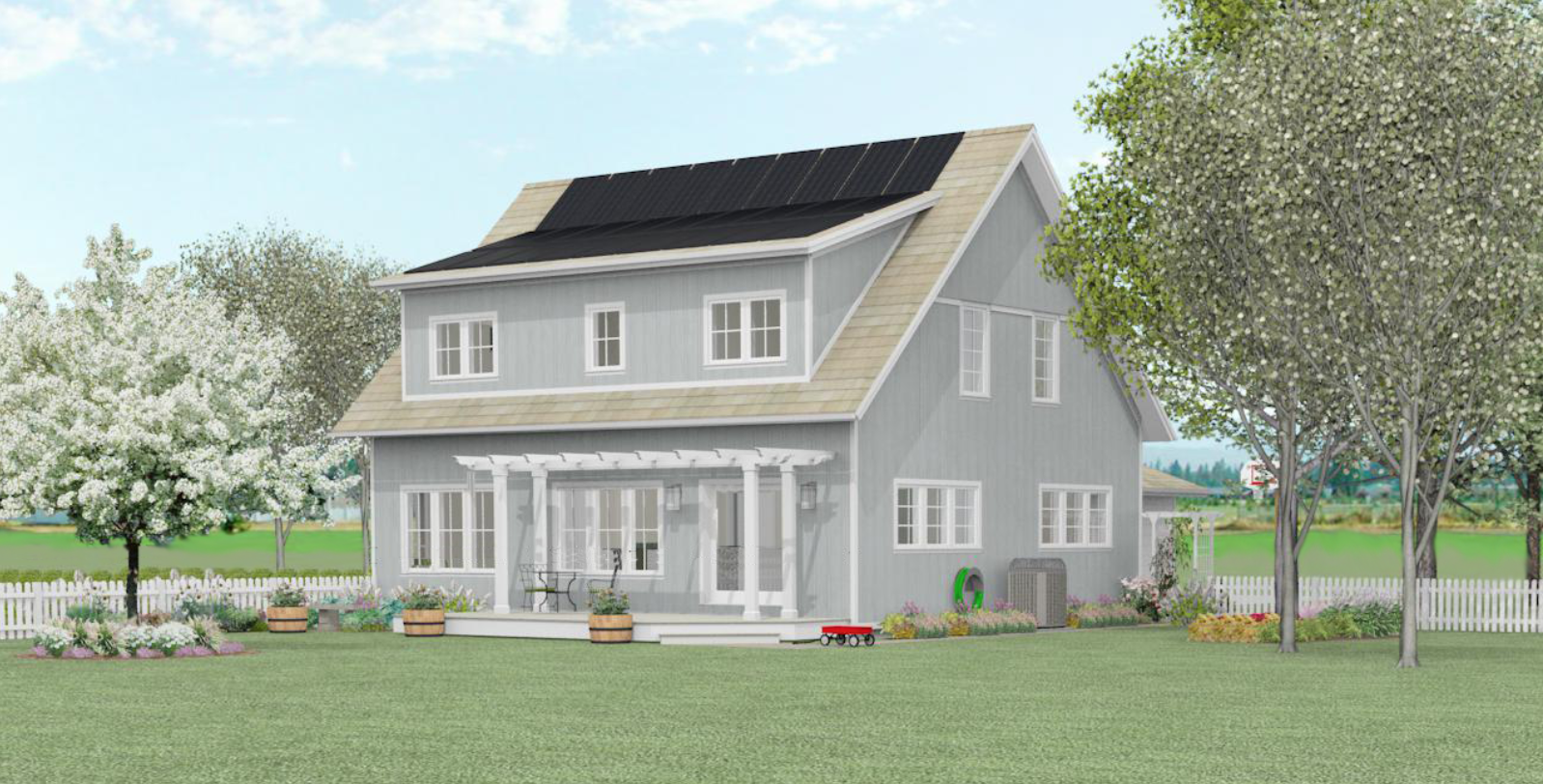 The property itself has a lot going for it.
Low Northfield Township taxes
Huge bonus of being in the Ann Arbor School District
The well is already in place.
Only a few minutes drive to Ann Arbor, U of M, North Campus, hospitals, shopping and restaurants
There are just three other homes in this cul-de-sac, each with plenty of space around them to give everyone a sense of privacy and peacefulness. The other homes are different models, so if you do choose this one, your home will be unique in the neighborhood.
* Package price of $620,000 includes land price of $110,000, site work of $75,000 and base model price of $435,000. Final price to be determined by chosen upgrades & site-specific work.
LOCATION
(Click on the map to enlarge it.)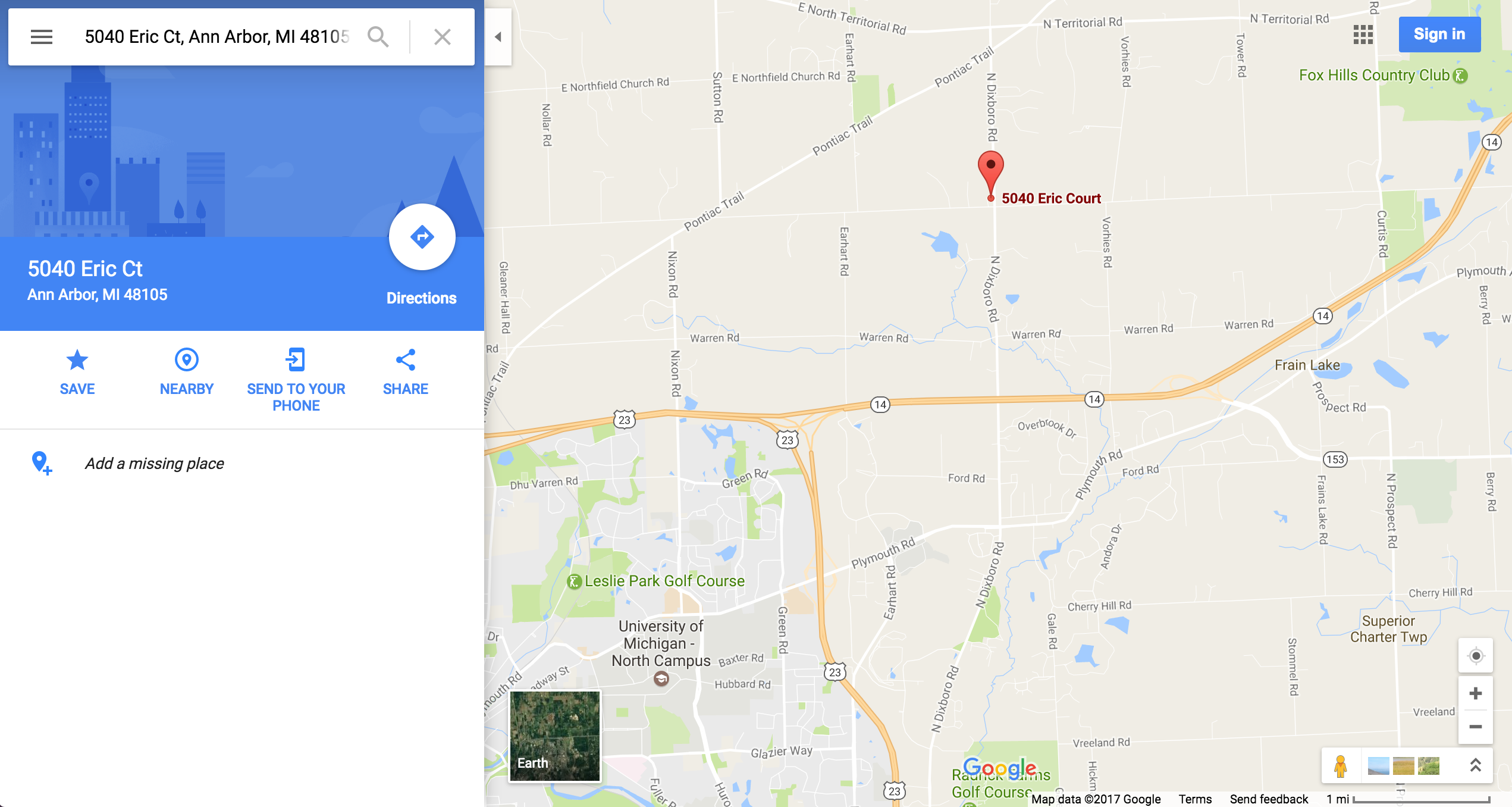 The land
3.96 acres of calm, wooded land ready for your dream home! Last parcel on a country cul-d...
Other parcels for sale?
This home can be built on a different piece of land. Click the READ MORE below for other parcels of land for sale in Ann Arbor.