A2 Cool: The Fleetwood Diner
The Fleetwood: Sooo A2...and a little Lansing, too.
It's 3 a.m. You're up, unfortunately. Or you've partied, studied or worked yourself into a grumbly tummy. Only one place to go in Ann Arbor: The Fleetwood.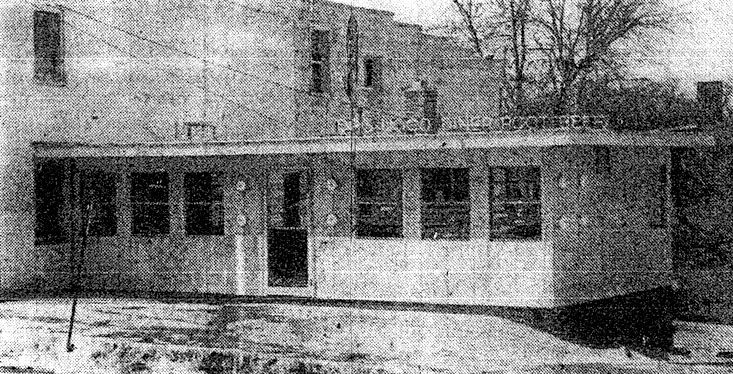 This 24-hour diner is an Ann Arbor institution, one of our quirkiest—it's a dining car, basically a trailer. And it's been serving insomniacs, students and townies since 1949. Nineteen forty-nine! The photo here was taken five days before its opening.
It wasn't always an all-nighter place, but now it's part of its essential "late-night grub" charm. I use charm with a thick spread of irony. The Fleetwood had a longstanding rep as a tough joint. Back in the '70s, the cooks yelled at us, the waitress plunked down my plate of Hippie Hash with a loud thump, and glares were frequent. It's much more welcoming these days, though it could be because I have short gray hair now instead of down-to-my-waist hippie hair. High schoolers, my son says, still get the fake-frown treatment.
Hippie Hash used to be just for hippies
Speaking of Hippie Hash, it's the Fleetwood's best known dish, created when hippies were Ann Arbor's most famous residents. The dish even has its own tagline on the website, "Home of the Hippie Hash," which is topped off with "the hippest little diners in the hippest Midwest towns."
Yes, it says "diners." There's another Fleetwood...in Lansing, not too far from that other Big 10 School. This is fortunate for us Trilliumites, though, since one co-founder graduated from Michigan State and the other from U-M.
There was yet another Fleetwood at Michigan Avenue and Carpenter Road for a short while, just a jaunt from my house, but it sadly closed down too soon.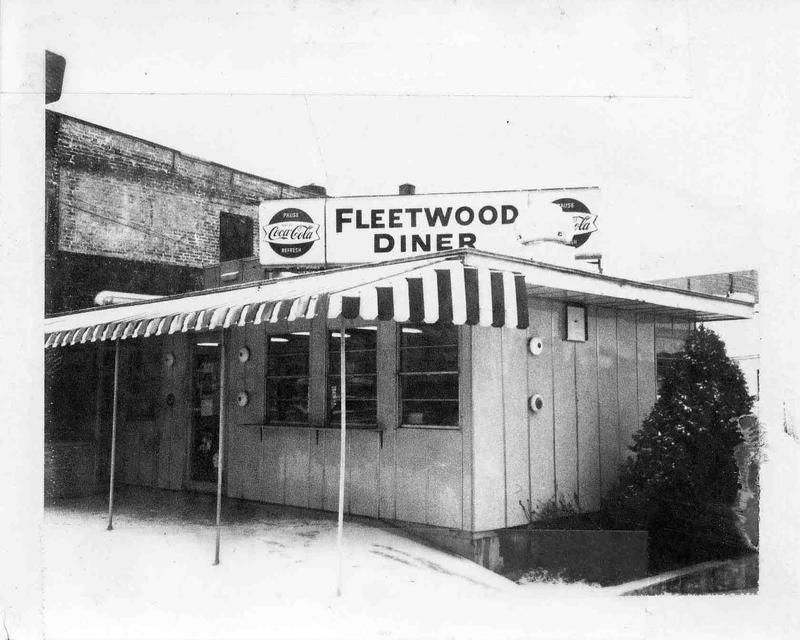 The Fleetwood in 1972
There's a lot of Fleetwood history to know—and laugh about—thanks to a Fleetwood fan page, created by Ann Arborite Jim Rees.
Fun and funny facts about the Fleetwood:
Highlights from Jim's history:
The Fleetwood's birthday is March 17, 1949.
On its 50th, there was no party, but Rees says the Fleetwood was flooded with customers coming in to say happy birthday.
It's been the Fleetwood since 1971, thanks to Mark Hodesh. He bought it that year and gave it its current name. Hodesh used to also own Downtown Home & Garden, just down the street from the Fleetwood.
Its original name was the Dag-Wood Diner, after the company that produced the metal-diner kit that was assembled at South Ashley and West Liberty.
In 1984, "former cooks bought the diner in bankruptcy court for $46,000...after former owner Kaye Dumsick was unable to pay the bills."
In 1995, the Fleetwood put up Ann Arbor's first restaurant web site.
In 2002, Jim notes: "My favorite new feature is the rogue's gallery of Polaroid snapshots of people who have been banned from the Fleetwood."
At the old Fleetwood, smoking was de rigueur. In 2008, it tried to ban smoking, but Jim reports : "The new No Smoking policy only lasted a few hours on January 1 before being rescinded." That's sooo Fleetwood.
The Fleetwood is regularly voted Washtenaw County's best diner, an honor it holds in 2016 from Current magazine's readers, as well as the best place for late-night grub.
---
More
---
Credits
Top photo: Jim Rees, 1998, used with permission
1972 photo: Jim Rees, used with permission